Crafting code for social impact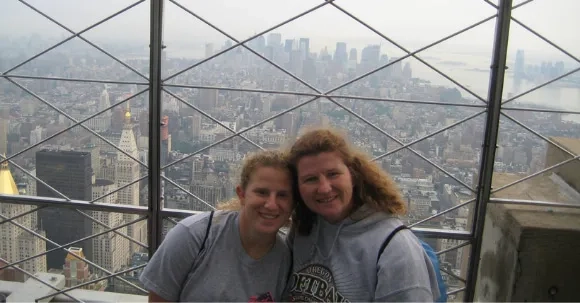 Senior Embedded Software Engineer, Valerie Barber-Axthelm sat down with WORK180 to share her history and learnings with other women.
From smartwatches, to factory robots, to climate control in your home, everything has software behind it. We caught up with Valerie Barber-Axthelm, Senior Embedded Software Engineer and Product Development Consultant at Exa Product Development. Valerie is the smarts behind the coding and creation of products that make our lives easier and the world a better place. We talk about how her career started and why her mum was such a significant influence.
On being what you can see
Valerie's mother was also an engineer and the driving force behind why she wanted to become one. Because her mother was such an influential role model, Valerie's self-belief meant she could step confidently into the engineering field.
"I grew up watching my strong, independent, and intelligent mother work. She was one of few women in the industry and an amazing engineer who handled her career with grace and strength."
"I remember wanting to be just like her growing up and thinking she was the absolute coolest. And as I grew up, yes, the profession seemed to fit me, but likely because of her influence. I always felt like I could accomplish and learn anything. I never had doubts, even though engineering is a male-dominated field."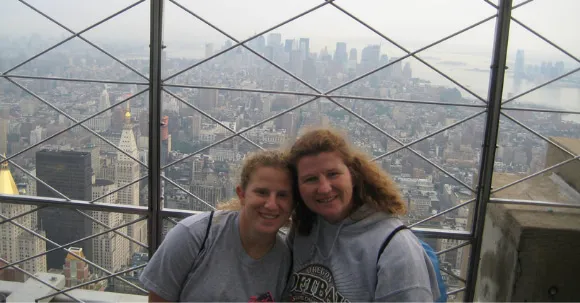 Changing the world, one product at a time
Valerie joined Exa Product Development in October and shares her excitement for this new challenge. She feels proud, and a sense of purpose to work for a company focused on delivering social impact.
"I'm excited to be at Exa. I'm thrilled to take that step-up as a Senior Embedded Software Engineer. I feel privileged to work on projects that help society and the community. Also, to encourage engineers to reach their full potential and for myself, to grow as both an engineer and a leader."
From day one, Valerie always felt supported. This is reflected in Exa's culture — and it has to do with great leadership.
"As engineers and employees, we are trusted, respected, and valued. It was felt from day one. They are about growth, allowing time for personal development, and work-life balance, which starts with realistic planning and really listening to the engineers."
"The relationship with the team and clients has helped me find confidence in my voice on the team and with the customer. I've already been able to provide value to both, and I see how I can challenge myself and grow as a leader and engineer within the team."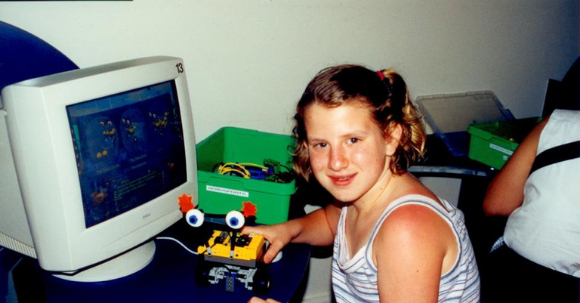 When proactivity pays off
Valerie feels her role at Exa Product Development is the most exciting and rewarding role to date. As an extrovert, she enjoys working with people from all walks of life.
"As a senior embedded software engineer and product development consultant, I work and consult on projects within and outside of the organization. This includes direct engagement with clients and full product life-cycle undertakings. There are technical and non-technical people I work with, and it's about balancing the client needs and understanding how their customers are going to use the product."
Before joining Exa Product Development, Valerie was primarily focused on designing hardware and soon learnt that her calling was actually in firmware and leadership. She enjoys working alongside clients and coaching engineers which comes very natural to her.
This is my first job as a senior embedded engineer. We're growing the team, and I enjoy the impact I'm having when I collaborate with my fellow engineers. It's the small things that can make the most significant impact.
"I started out as a hardware engineer, designing Printed Circuit Boards for consumer electronics. I worked on tasers and body cameras for police. While I found value in my work and tried to make a difference, I discovered I really enjoyed working on the firmware for these products more than I enjoyed designing the hardware. I quickly shifted over to firmware and software for the same company."
Valerie's advice to others is to proactively look for opportunities and not be afraid of taking on a new challenge.
"Being willing to pick up any challenge gave me exposure to manufacturing, design (R&D), and direct interaction with customers. This gave me a good perspective for approaching new designs, accounting for manufacturability, customer experience, and customer support challenges."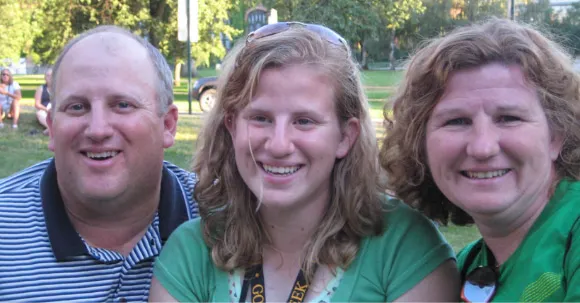 For the love of craft, coding and chess
During our conversation, Valerie was wearing a quirky face mask. We were excited to hear she sewed it herself! The lockdown certainly sparked her creativity.
We also learned Valerie balances her work by leading a healthy and active lifestyle. She is often watching and playing footy. It was sweet to hear that she met her now husband while playing soccer.
Valerie is continuously looking for ways to challenge herself with new things. Her latest undertaking is chess. Perhaps what we're most impressed with is how she's writing code and scripts for her husband's research. As an immunologist, he is conducting important research in vaccines, HIV, and COVID.
Valerie is that colleague and friend we would all love to have; she is genuinely invested in helping others — whether that's through her work at Exa or providing code to cure deadly diseases in her spare time.
This article originally appeared on WORK180.com
Want to learn more or chat with Val? Reach out to Exa Product Development – contact or connect with us!