Exa Product Development Wins Smart50 Workplaces 2023 Flexibility, Work-life Balance and Hybrid Work Category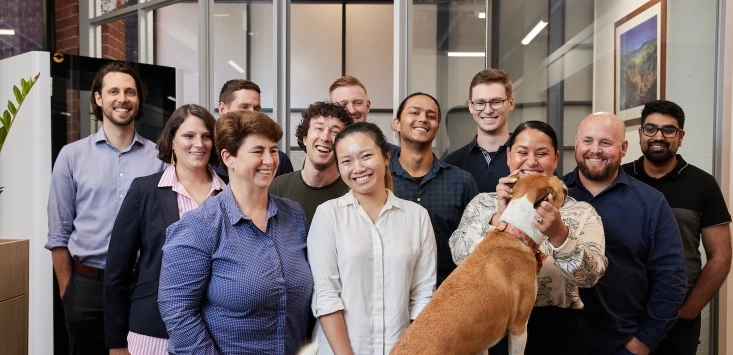 Category Top Performer: Flexibility, Work-life Balance and Hybrid Work
Founders: Stephen Leahey, Sarah Bardwell
Headquarters: Abbotsford, Victoria
Year founded: 2017
Employees: 5-20
Industry: Professional services
Website: exapd.com
Operating as a hybrid workplace, Exa Product Development says: "We truly understand that flexibility means different things to different people."
It sets "reasonable business hours", which are 7am-6pm, and trusts its team members to work their 40-hour weeks within this period — staffers choose their start and end times. Exa Product Development also discourages any after-hours messaging via email or chat, both internally and with clients. Team members' home offices are full-equipped with two monitors, a dock, an ergonomic chair and a webcam, "so they can work safely and effectively from home".
Dominic Price, Atlassian work futurist and Smart50 Workplaces guest judge on the Flexibility, Work-Life Balance and Hybrid Work category, said he was pleased to see companies "experimenting with how they engage with and delight their biggest asset…humans. Whether it be a focus on building inclusive work environments where people can thrive, or exploring techniques to positively impact mental health, this is great to see."
Exa Product Development also entered strong entries in the Salary and Benefits category and the Training and Career Development category.
Unique benefits it offers that help with retention include 25% profit sharing for all team members, a monthly RDO, and annual employment anniversary bonuses. The profit sharing "will help attract top talent but, more importantly, will financially recognise and reward the great contributions of our team members".
Furthermore, team members receive 50 hours of paid learning and development time per year and $2500 budgets for professional learning resources or courses.
Co-founder and general manager Sarah Bardwell joins SmartCompany on the Smart50 Workplaces: What it means to be a great employer webinar on Wednesday, where she'll fill us in on Exa Product Development's winning approach and unpack employment trends for 2023. Don't miss out – register now.
This article originally appeared on smartcompany.com.au
Want to learn more? Reach out to Exa Product Development — contact or connect with us!